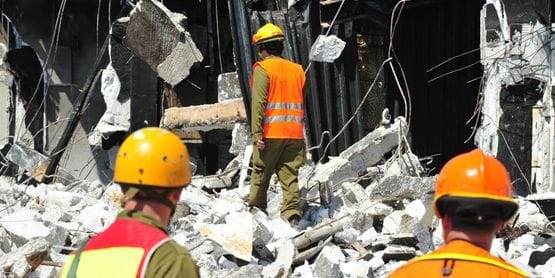 We have been featured on "Salvage Kings" on the History Channel
Check out the "Cold war secrets" and "Snowballs chance".
Think Green! Plant Decommissioning and Electrical Material Recycling
When a plant or factory closes, there is often a large amount of electrical materials and equipment that need to be responsibly disposed of. Surplus Electrical Equipment will come out to your location that is being decommissioned, evaluate and give you a fair market value on the materials and equipment. We'll then send a team of demolition specialists to efficiently and safely remove the equipment and materials.
Think Green! The Benefits of Proper Plant Decommissioning
Hiring a professional team of electrical and demolition experts to assist in clearing out your decommissioned plant or factory has a number of benefits:
The materials are removed quickly and efficiently

You receive money for selling the used equipment

You help to keep a large amount of electrical waste out of landfills

Our environmentally responsible plant decommissioning services are ideal for a wide range of building types, including:
Any industrial or commercial facility

Automotive industrial buildings

Condominiums scheduled for demolition

Retail and service facilities

Office towers

Smaller office buildings

Strip plazas

Municipal buildings

Unfinished construction projects that were cancelled mid-production
Think Green! Safe Plant Decommissioning
We are in good standings with the WSIB, are a proud member of CFIB (Canadian Federation of Independent Businesses) and carry $2-million, plus if needed, in liability insurance. Our demolition services lead to a clean site that's suitable for green building initiatives.
For more information on our plant decommissioning services, or to schedule a consultation with out demolition experts, give us a call today.
Enjoy Saving with Surplus Electrical Equipment